In Shropshire, we have two councils – Shropshire Council and Telford and Wrekin Council. Both councils take the climate emergency very seriously and are engaged in plans and actions to implement Net Zero Carbon Emissions targets.
Shropshire Council declared a climate emergency in May 2019 and agreed on a Strategy Framework in December 2019 which established the objective of net-zero corporate carbon performance by 2030.
In December 2020, a new Corporate Climate Change Strategy and Action Plan were adopted. The documents outline a strategy to reduce Shropshire Council's corporate carbon footprint and promote adaptation measures to increase the resilience of the Council's services. CLICK HERE
To see the plan "Shropshire Council Towards Net Zero Carbon then CLICK HERE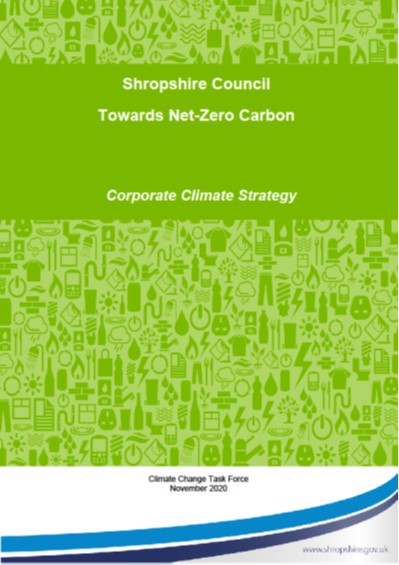 In a motion approved at a Full Council meeting on 25 July 2019, the Council committed to ensuring its activities and operations will be carbon neutral by 2030. They have also produced a plan for the council.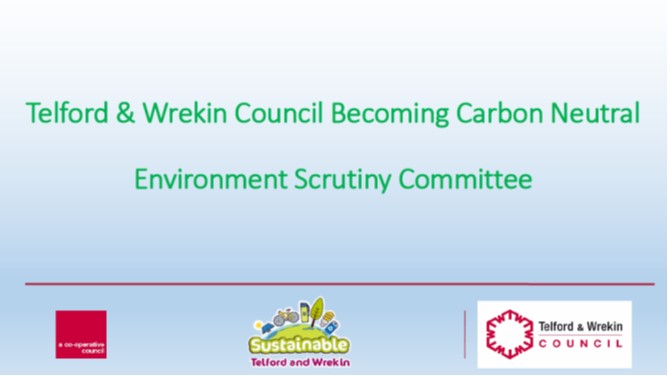 https://democracy.telford.gov.uk/documents/s5958/Climate%20Change%20Presentation%20for%20Scrutiny.pdf