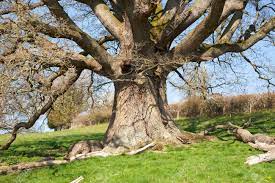 Community Tree Scheme back open for business!
Shropshire council are pleased to announce that their Community Tree Scheme, in conjunction with Defra's Trees Outside Woods Project, is running once again, supplying transplant trees and hedgerow stock for planting during the coming season (autumn/winter 2021/22).
They are focusing on planting groups of native trees and shrubs as copses and small areas of woodland, to maximise the benefits for landscape and wildlife around the county. There will also be the option of planting small amounts of native hedgerow, either to 'gap up' existing hedgerows or to create short lengths of new ones where this improves habitat continuity or connectivity.
The planted trees and hedges will also 'lock up' carbon and provide other environmental benefits as they grow and mature, contributing in their own small way towards our ambition of making Shropshire net zero carbon by 2030.
Applying for the scheme
Applications are invited from people who wish to plant trees and short sections of hedging, and to create small areas of woodland in Shropshire. The planting must be fully visible to the public, if not directly accessible, not within a private garden and outside of an existing woodland, and should support the objectives of enhancing landscape and wildlife values. Please note that Shropshire council can't supply trees where planting is required by law or other obligation, for example to comply with a condition attached to a planning permission, or to replace trees unlawfully removed.
Queen's Green Canopy 2022
The Queen's Green Canopy (QGC) is a unique tree planting initiative created to mark Her Majesty's Platinum Jubilee in 2022 which invites people from across the United Kingdom to "Plant a Tree for the Jubilee".
Everyone from individuals to Scout and Girlguiding groups, villages, cities, counties, schools and corporates will be encouraged to play their part to enhance our environment by planting trees during the official planting season between October to March. Tree planting will commence again in October 2022, through to the end of the Jubilee year.
With a focus on planting sustainably, the QGC will encourage planting of trees to create a legacy in honour of The Queen's leadership of the Nation, which will benefit future generations.
As well as inviting the planting of new trees, The Queen's Green Canopy will dedicate a network of 70 Ancient Woodlands across the United Kingdom and identify 70 Ancient Trees to celebrate Her Majesty's 70 years of service.
Shropshire Council will be happy to provide trees to anyone wishing to take part in this year's Queen's Green Canopy Project as long as your planting is in line with our goals and conditions regarding landscape and habitat enhancement.