The whole area of climate change is a mystery to many, just like French, German or Spanish. But once we get to understand and speak some or a lot of a foreign language, we feel confident to say and act in the foreign language. Just like ordering another beer on a Spanish holiday – "Otra cerveza, por favor!".
Fortunately, there are people dedicated to helping all of us understand the science, the reason why it's urgent to do something, and the action we can all take. Only when we understand why we should change, do we change our behaviour.
Carbon Literacy Project. There is an organisation based in Manchester called the "Carbon Literacy Project". They are committed to helping people develop training material and training documentation. They also provide people with a "Carbon Literacy" certificate when they have attended an approved course.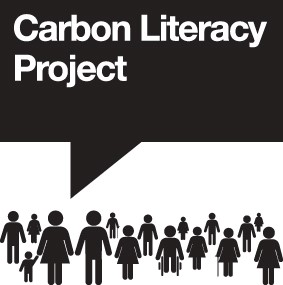 Their mission is "Creating an awareness of the carbon dioxide costs and impacts of everyday activities, and the ability and motivation to reduce emissions, on an individual, community and organisational basis." CLICK HERE to find out more.
Centre for Alternative Technology. CAT is based in Machynlleth in Mid-Wales. Its welsh name is Canolfan y Dechnoleg Amgen – another language!
CAT is an educational charity dedicated to researching and communicating positive solutions for environmental change. They speak to government and campaigners about policies that would help create a zero-carbon Britain; they train students in all aspects of sustainability; they help schoolchildren to understand the importance of action on climate change, and they advise householders on what they can do in their own homes. CLICK HERE to find out more
Speak Carbon is another independent organisation, which runs online courses for individuals and local authorities on the challenges we face through climate change. They are Carbon Literacy Group certified so that they can provide individuals with CLG certificates. CLICK HERE to find out more about courses.