Who is this for?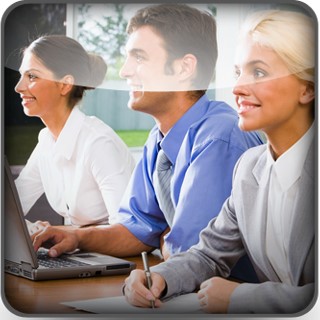 Come to this practical workshop if you want to know more about the Climate Emergency, what is being done about it, and what you can do to take action. At the end successful applicants will be certified as Carbon Literate by the Carbon Literacy Project and ready to convince family, friends, and people at work what they need to do. We believe anyone who is a member of the general public, concerned about the future of the planet, will want to attend. It will give you the knowledge and enthusiasm to help tackle the climate emergency.
What is the agenda?
This workshop is divided into three sections:
A description of why the Climate emergency is a disaster facing us all, and gives you enough of the basic science to understand why it is happening. It also shows how we will increasingly face more floods (remember Ironbridge floods?), see famine across Africa and fires in places like California and Australia. In case you are not sure, we will explain the facts – the science.
We will show how you can calculate your footprint using standard tools (which you can do as homework!). It will allow you to judge how much your diet, travel, energy consumption, and purchase of "stuff" impacts the climate We will then show you what you can do to reduce your impact. We will show how you should change your diet, travel , energy consumption etc. All of these are simple to do, but it requires behaviour change. You can easily become fitter and lose weight – but you do need to eat less and exercise more!
We will then describe what action the world, UK and local areas are taking to tackle the threat of the climate emergency. This will show how you can play a part in fighting the emergency now. So as part of the workshop you will discuss with your workshop colleagues what actions you can take individually and collectively. You will then pledge your actions which will be assessed by the Carbon Literacy Project. Successful applicants will become certified as "Carbon Literate" by the Carbon Literacy Project. You will feel confident in persuading family, friends and workplace colleagues to make changes to their behaviour! 
How long is it?
We know people are very busy and so we have fitted this into three 2 1/2 hour sessions scheduled across three separate dates. There is a little bit of homework to do – and hopefully you will be inspired to further research anyway.
How much does it cost?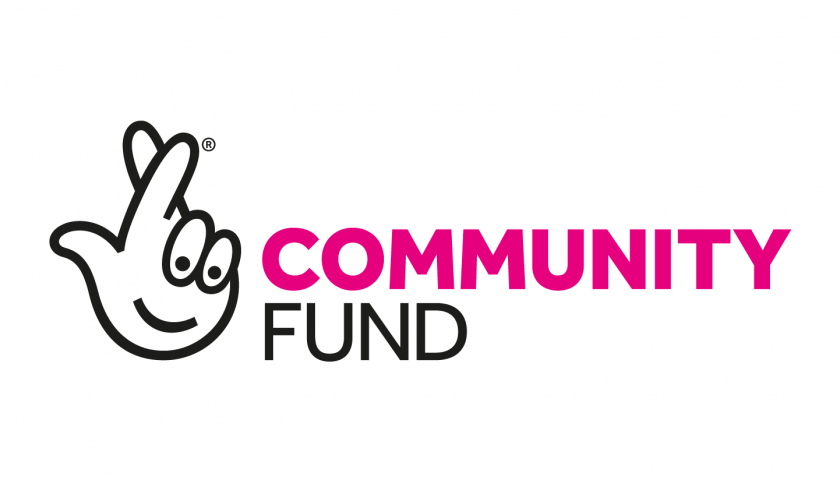 We are thrilled that the National Lottery Fund, through their Together for Our Planet project, have given Save Our Shropshire CIO a grant of nearly £ 10,000 to cover our education programme. We have therefore discounted the price of our courses by 50 %. The normal price is £ 90.00 – excluding the £ 10.00 cost of certification from the Carbon Literacy Project.
The price will therefore be £ 45.00 per person (no VAT is charged), which includes the materials, the teaching, plus the £10.00 certificate application fee to the Carbon Literacy Trust – £ 55.00 in total. Those who successfully achieve certification can demonstrate their knowledge, explain and put in place their pledges, and go and train and persuade others.
We appreciate you may still find it difficult to engage in the education. However, do go and view the brilliant BBC TV programme "Shop Well For the Planet" which featured a couple in Shrewsbury who saved themselves £ 1000 per year, and reduced their carbon footprint by 2 tonnes – which compares with around 15 tonnes per annum per household in Shrewsbury (source Centre for Sustainability Impact tool.)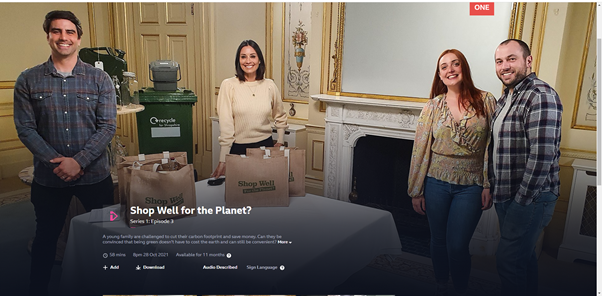 We will be developing a Train the Trainer course early next year for those who would like to engage in how formally to train others. If you are interested do contact richard@saveourshropshire.org.
When is it?
The next courses are scheduled from 6.30 pm to 9.00 pm on
May 10.17.24 2022
July 5,12,19 2022
Where is it ?
We will deliver the course over the internet using Zoom. We will send you the link shortly before the course to enable you to join on the three days.
Terms and Conditions
The booking is subject to our normal terms and conditions with respect to payment of a deposit, payment in full and cancellations in a period of 30 days before the course date. Please review the Ts and Cs by clicking on the following button:
Book it.
Please fill in your personal details and then go to the Course Name, and select Householders Course.
Then go to the Date and select the date for the course