NHS CHALLENGES IN THE CLIMATE EMERGENCY
Tackling the Climate Emergency has huge co-benefits for Health and Social Care. The NHS employs 1.4 million people and Social Care 1.6 million people . They employ 10 % of the total workforce. There are 1,220 hospitals, and 17,600 care homes across the UK. The challenge is to make sure all of those facilities will become carbon neutral by 2030, and if all of those people employed in this sector individually became carbon-neutral in their lifestyles, then that would make a substantial difference to Shropshire and the UK meeting its Climate Emergency targets
There is a great video, which has been produced by the BBC, which describes directly the effect that pollution can have on people. We feature this video in our education to highlight the vital part that tackling the Climate Emergency has on tackling health problems. Do click on the link and then click on the picture of this girl to see the video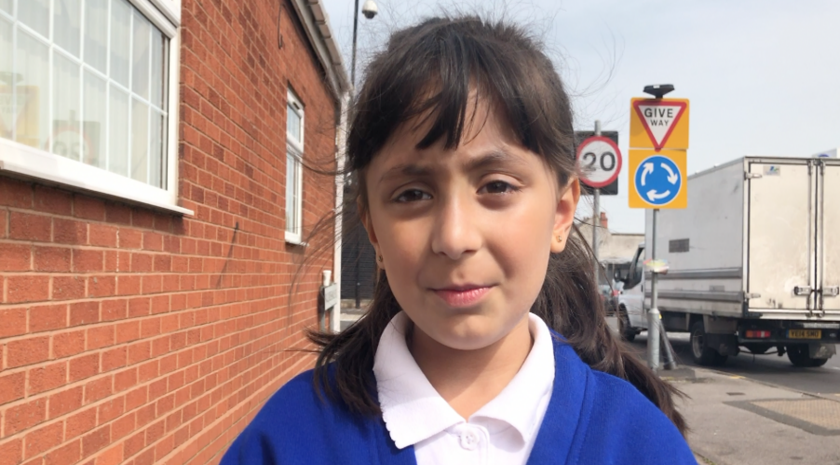 Some of the direct and indirect impacts of climate chnage are summarised in the following areas:
an increase in heat-related deaths – predicted to reach 20,000 a year in the UK by 2050 due to more frequent and severe heat waves
increased cases of skin cancer and cataracts
injuries and infectious diseases as a result of increased flooding – a Foresight report predicted that by 2080 over three million people in the UK could be at risk from flooding
anxiety and depression linked to physical and economic insecurity – flooding increases the risk of depression fourfold
respiratory disease, insect-borne disease, and food poisoning are also expected to increase.
NHS STRATEGY ON BECOMING NET ZERO
As recently as November 2021, all four parts of the NHS in the UK committed to becoming net zero by 2040-2045. The NHS can not only directly control its carbon emissions, but also has a tremendous impact on the supply base, through its procurement policies. Thus is can mandate and support suppliers to the NHS become carbon neutral through its procurement polices and practise. In principle the approach will tackle Buildings, Energy, Travel, Food, and purchase of goods and service to make sure that all are carbon neutral. The Health Services account for nearly 5 % of total emissions.
You can see the Pre4ss Release produced at the time of the Glasgow COP26 conference at the following link:
There is a great video which has been produced by the Welsh health service which describes some of the issues, the ambition to achieve net zero by 2030, and the actions required – which mirror all the activities which we need to undertake in our personal lives. It is based around the 2015 Future-Generations Care Act, which gives a legally binding commitment to tackle the climate emergency.
SOCIAL CARE SECTOR
The overall strategy is outlined in the above comments on the Health services, and the Welsh Government video discusses the impact on Social Care. However, according to the King's Fund there were in 2019/20, around 840,000 people who received publicly funded long-term social care, primarily in care/nursing homes or in their own homes. In addition, there were 231,295 episodes of short-term care provided. The places in which people live all need to be addressed with respect to impacts of flood, energy usage, transport, insulation and purchase of goods and services.
There are around 18,200 providers of social care services. Each of these will need to ensure that their premises are carbon-neutral, and ensure that their suppliers are carbon neutral. There is a huge challenge in addressing this area.
CARBON LITERACY EDUCATION FOR HEALTH SECTOR
The Carbon Literacy Project produces "Toolkits" to support awareness of the Climate Emergency and the actions that can be taken.
The Healthcare Toolkits provide you with the tools and resources needed to deliver a days' worth of Carbon Literacy Training focusing on what NHS employees can do in their working role to reduce their own workplace emissions and as a collective to support reduce overall NHS emissions. The Healthcare Toolkit has been co-developed with a number of NHS trusts and CCG's (ICS's) across the country including Salford CCG, Northwest Ambulance Service, Leeds Teaching hospital Trust and the Manchester University NHS FT. The training has been supported and backed by Greener NHS for the roll out of training for healthcare and leadership roles.
The training can be split into modular chunks to allow ease of uptake and contains all of the references and resources you need for internal delivery. If internal delivery is too much of a challenge, please get in touch with us to be connected to potential training providers. Comments from participants who have been accredited using the Carbon Literacy for Healthcare Toolkit describe the training as 'comprehensive', 'insightful', 'uplifting' and a 'valuable tool in helping to become a greener organisation.
We have worked with Speak Carbon who have tailored toolkits for the NHS and Social Care, and Dr. Matt Sawyer leads the training in this area based on his background as a GP.