Who is this for?
This practical workshop is for Parish or Town Councillors who want to understand more about the Climate Emergency, what action to take, and in particular how their Parish or Town Council can take a lead in the fight against the effects of Climate Change. People will need to change their behaviour substantially to stop floods, extreme weather, loss of animals and insects in Shropshire. Parish Councils are the focus where people can be engaged to make a difference to the way we live and interact with each other.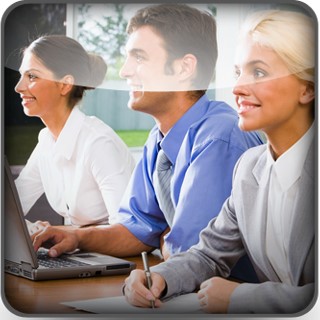 What is the agenda?
This workshop is divided into three sections:
A description of why the Climate emergency is a disaster facing us all, and gives you enough of the basic science to understand why it is happening, and the impacts on our lives. It also shows how we will increasingly face more floods (remember Ironbridge floods?), see famine across Africa and fires in places like Greece and California. In case you are not sure, we will explain the facts – the science. It will explain how, why and where Parish and Town Councils can make a difference by engaging with people, and assisting them to change their behaviour. 
We will show how you can calculate your footprint using standard tools (which you will do as homework!). We will also show you how to find out the consumption and emission of carbon in your Parish. This will show you where the problems lie – in either transport, energy, food, waste or what we buy. It will allow you to judge how much people need to change diet, travel, energy consumption, and the purchase of "stuff". Other Parish Councils have already done a lot of work in addressing these issues, and we will help stop you from reinventing the wheel by sharing best practise. We will then share ideas with you on actions you can take locally – from setting up repair cafes to getting electrical vehicle charging points in place – to make a difference. We will give you ideas on communications and managing the climate emergency as an agenda item in your parish.
We will then describe what action the world, UK and local areas are taking to tackle the threat of the climate emergency. This will show how you can play a part in fighting the emergency now. So as part of the workshop you will discuss with your workshop colleagues what actions you can take individually and collectively across parish and town council boundaries. You will then pledge your actions. Successful trainees will be certified as "Carbon Literate" by the Carbon Literacy Trust. You will  feel confident in persuading family, friends and workplace colleagues to make changes to their behaviour. 
We will follow up with councils to help they lay out a plan
How long is it?
We know people are very busy and so we have fitted this into three 2 1/2 hour sessions scheduled across three separate dates. There is a little bit of homework to do in calculating your footprint before Day 2 – and hopefully you will be inspired to further research anyway.
How much does it cost?
There will be no cost for the first workshop, apart from the £ 10.00 fee for certification in "Carbon Literacy" by the Carbon Literacy Project, in October as this is a pilot.. The certificate will only be issued to those who provide a satisfactory response to the Assessment form which will be filled in during or after the workshop,
After that date the cost will be £ 100.00 per person, which includes a £ 10.00 fee payable to the Carbon Literacy Project in respect of getting your certificate. This cost includes the materials, and the teaching
When is it?
The dates of the courses are shown in the Dropdown box.
They will be
October 5,12,19 2021
November 30, December 7,14 2021
February 8,15,22 2022
April 12,19,28 2022
June 7,14,21 2022
Book it now?
Please fill in the following form to confirm your attendance.