Videos/Films to see
This page allows people to find films that are interesting and relevant to their research on areas to do with climate change that are especially informative and valuable.
Life on the planet – David Attenborough
This is a Netflix film by David Attenborough which provides a great view of his experiences with the planet. The broadcaster recounts his life, and the evolutionary history of life on Earth, to grieve the loss of wild places and offer a vision for the future. You will need a Netflix subscription to view the film.
Click on the button to go direct to the Netflix page, and then set up a subscription or sign in to your account.
Click on the picture of the Kingfisher to go to the clip for the film.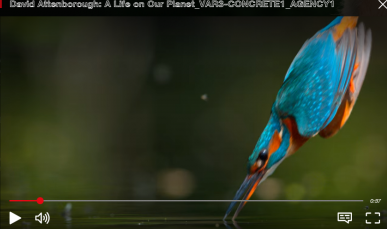 Climate Change – the Facts
This is another David Attenborough film, which you may have seen before you came on a course. It is 58 minutes long. It is available on iPlayer, so you will either need to sign into your account or create an account. You will need to have a TV license to access iPlayer. Click on the button to go to the film.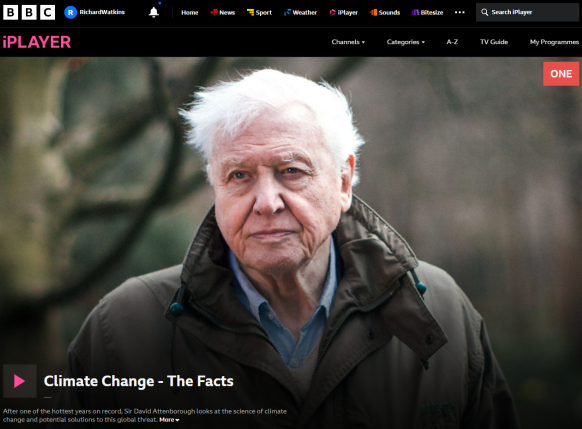 Seaspiracy
This Netflix documentary film provides a direct review of what we are doing to the fish in the sea through the industries that work in the oceans. Passionate about ocean life, the filmmaker sets out to document the harm that humans do to marine species — and uncovers alarming global corruption.
Click on the picture of the fish to see the trailer (which is very good) or
Click on the button to go to the full Netflix film, where you will need to either sign in to your Netflix account or create a Netflix account.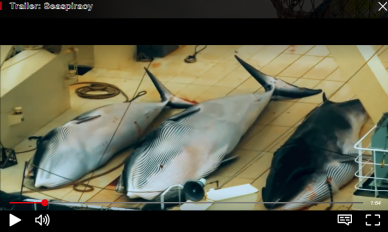 Life in 2040
David Gameau has produced a film called "Life in 2040" which is in the form of a letter to his daughter and describes what life could be like in 2040 if we just make use of the technologies available to us today. The results are exciting. There is a Youtube "advert" for the film that you can watch.
You can buy the film from Amazon Prime; just click on the button.
Visualise our emissions
Ever wondered what 1 metric tonne of CO2 equivalent actually looks like and how much space it takes up? Have a look at the following visual which is very simple, and illustrates how much we are emitting each minute, each hour, each day in the UK.
Life on Two tonnes Emissions per year
Here is a great video which explains how our lives would look if we stuck to two tonnes of carbon emissions per year. What is not to like?