COLLABORATION
This page allows members to share information with each other for items that are useful to each other, for instance with respect to best practice. It covers examples of plans, local communication etc.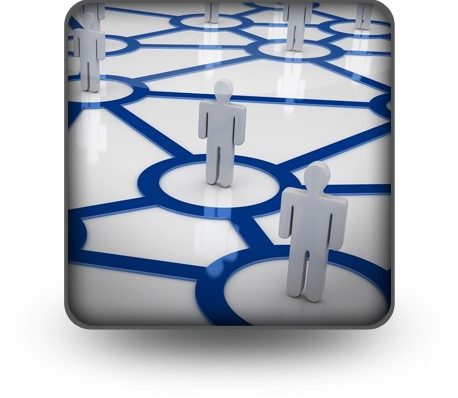 Thame Green Living Plan
Thame Town Council created a comprehensive plan with the help of some consultants and supported by many other individuals and community groups listed in the Acknowledgements of this document. This plan was formally approved by Thame Town Council on 14th July 2020 and was taken forward with the support of a new community organisation, called Thame Green Living (TGL).
The document states that :
The Green Living Plan (GLP) fills gaps that Neighbourhood Plans can't fully cover. It does this by concentrating on our broader environment and by making connections. These include:
• Connections between short-term and longer-term effects
• Linkages between paths, routes and spaces
• Wildlife corridors that our natural world needs to survive and prosper
• Using renewable energy instead of fossil fuels for heating and transport
• Improving the quality of our air and helping reduce global warming
Climate Emergency Booklet
Holme Valley has produced an excellent summary 12-page booklet which sets out their action plan into eight key activity areas as follows:
Mobilisation
Energy Actions
Transport Actions
Agriculture and Food Production
Housing and Infrastructure
Economy and business
Waste and Resources
Environment
Energy Saving Booklet
Holme Valley has produced a 17-page booklet that details all the actions you can take to save energy. It covers keeping your home warm – at 19 deg C, avoiding waste, saving electricity, low carbon solutions to energy (solar panels, solar thermal, wind turbines, heat pumps, biogas systems, and Passivhaus.)
Action Summary Poster
Holme Valley has produced a single page poster which summarises all the activities carried out in a quarter which covers their key areas of Energy, Transport, Waste and Resources, Environment and Land Use and so on. It can be printed out in A3 or A4 format for publicity around a parish or just as a document to circulate.
Centre for Sustainable Energy
The Centre for Sustainable Energy (CSE) offers free, tailored support and guidance for neighbourhood planning groups.
Neighbourhood planning allows communities to develop a positive vision of their future. Pioneering towns, villages and neighbourhoods are already mapping out ambitious plans that will improve quality of life and at the same time make the transition to a low carbon energy and transport system.
CSE has received funding from the Esmee Fairbairn Foundation for a three-year support programme to encourage neighbourhood planning groups to ensure their area contributes to a sustainable future.
Friends of the Earth
Friends of the Earth list actions parish and town councils can take to act on climate change. Parish and town councils may not be as powerful as local authorities, but they can be a force for change in addressing climate and natural emergencies.
This guide complements Friends of the Earth's template Local Climate Action Plan. Action at the local level is essential to meeting the UK's legally binding climate target to reach Net Zero by 2050. More than half of the emissions cuts rely on people and businesses taking up low-carbon solutions – decisions made at a local and individual level.
This guide identifies actions that parish and town councils can take on climate change and nature. Its purpose is to support those of the 10,000 local councils across England and 750 community councils in Wales who want to do their bit in addressing the climate and nature emergency.
SLCC
The Clerk Magazine January 2020 edition has a special feature on tackling climate change, which includes case studies on what parish and town councils are doing to tackle climate change. We are also running courses with the SLCC for Parish and Town Councils, starting in September.
NALC
The National Association of Local Councils which is an organisation that supports Parish and Town councils provides case studies of climate action in parish and town councils and lists powers local councils have in relation to climate change
Carbon Literacy Project
The Carbon Literacy Project has prepared the materials used in their licensed courses, and is also a valuable source of information and networking. They provide a useful manual to help you source ideas for actions.
Town/Parish Council Action Plan
Many parish and town councils have not started putting together a plan to tackle the climate emergency. There are some plans around, but those – in the main – concentrate on what councils can do for themselves – like put in LED lights in the hall. However, suppose we are to make a real difference in the community. In that case, it is important to build on the theme of education to exercise influence over the whole community.
So we have put together a draft plan to act as an "inspiration" to those who want to establish a plan for their community, based on our research into the area. This is shown as a PowerPoint presentation so that you can use it in any local meeting.
We are happy to come along to any local meeting to present this and associated material.
Click on the following Download button to get the plan:
Stay Green
Stay Green has set up a fantastic website, specifically for Parish and Town councils, where you can look up a range of projects which you might want to tackle, and then provides you with a link to further information that will help you with that project, case studies and potential funding.
Thus you can look up a project to "Install well-designed and installed LED lights". Click on that panel, and it will take you to a page with links to helpful information from the Energy Savings trust etc. It also provides an idea of the broad timescales and cost of the project.
Combine that with the plan from SOS CIO above, and you can rapidly get on with tackling the climate emergency. A great time-saver.
Cumbria Action for Sustainability
The county of Cumbria got a £ 4.5 million grant from the lottery fund to help with the organisation of the response to the Climate Emergency a few years ago. They are now a registered charity with a lot of activities going on. Their website is a mine of useful information and ideas. Click on the following button to have a look around their website
When people engage in the need for behaviour change, then they need to understand the vision of the future. This helps them understand and work out why they should change. Once people understand why they should change, then they will work out what they need to change, and how to change.
Success in taking action against climate change depends on all of us changing our lifestyles substantially, as we show elsewhere on our website. We need to eat more of a plant-based diet, giving up meat and vegetables from foreign countries. We need to give up diesel and petrol cars and drive electric. We need to live in insulated homes, which will reduce the costs of heating them. We need to recycle and reuse what we buy. We need to buy our energy from those that provide wind power, and solar power.
As part of helping that to happen, we are creating a workshop which describes life in 2035, and are looking for help in developing that workshop. If we make that "vision" real enough, then we hope that people will say "I understand. I want some of that." They will then get engaged in making it happen in their own lives and in other people's lives across our communities throughout Shropshire. Here is a "presentation" which explores the idea of the workshop. If you can help develop this, then please do get in touch. Have a look at the following document, or download it, to see the "concept".
This content is restricted to site members. If you are an existing user, please log in. If you want to register as a member, then please go to Share>Member registration where you can provide your details.