EDUCATION…
The core of our activity is education. Education is not talk and chalk. It is about understanding why we must change and then taking action to change our lifestyles.
The whole area of climate change is a mystery to many, just like the French, German or Spanish languages. But once people get to understand and speak some or a lot of a foreign language, they feel confident to talk and act in the foreign language.
Our minds are very complex, and once we have established habits that govern our daily lives, it isn't easy to alter them. It is simpler to follow a familiar action, rather than try something new.
People need to go through a process in which they unlearn their current ways of living, learn and become familiar with new ways of living, and finally find that the new habits are not so bad after all. That is why we provide "education".
Carbon Literacy Project
We have partnered with the "Carbon Literacy Project" (CLP). The CLP are committed to helping people develop training material and training documentation. They also award learners with a "Carbon Literacy" certificate when they have attended an approved course, answered questions on climate change and made pledges that they will adopt to reduce their and their group's carbon footprint. We have been accredited as a Platinum Level Carbon Literate Organisation.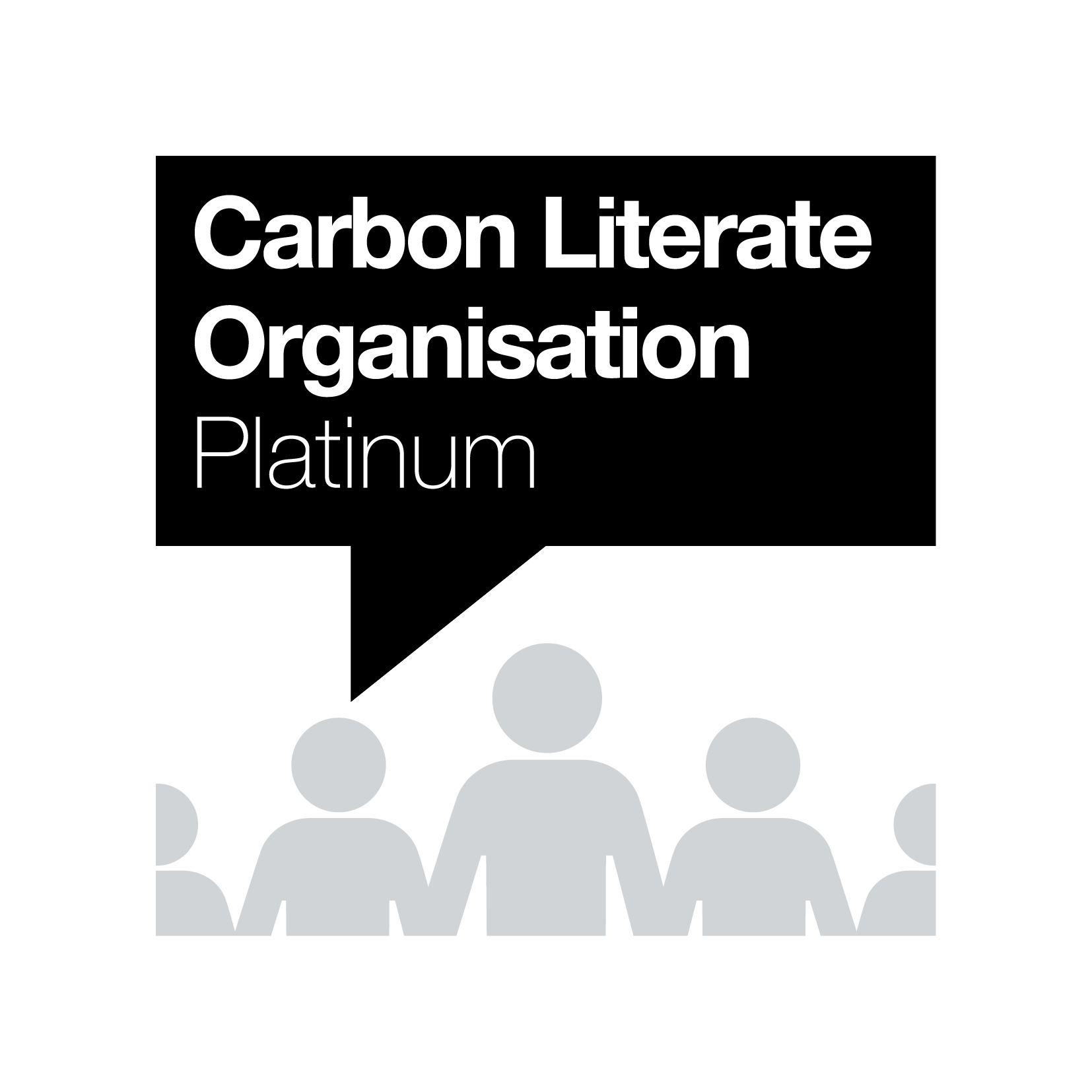 Its mission is to "Create an awareness of the carbon dioxide costs and impacts of everyday activities, and the ability and motivation to reduce emissions, on an individual, community and organisational basis." Find out more by clicking on the button:
Save Our Shropshire Courses
We have developed two courses for Householders and Councils based on the Carbon Literacy Project toolkits. You can become "Carbon Literacy certified" if you attend these and successfully apply for Carbon Literacy certification.
We have also partnered with others to give customers a choice of dates and presenters
1. HOUSEHOLDERS/GENERAL COURSE
We have a course aimed at householders, focusing on what householders and their members can do to achieve net zero by 2030. It covers the science, and the actions you can take, and then encourages you to make individual and group pledges, which can lead you to become certified as carbon literate by CLP, following their assessment.
It is available from Save Our Shropshire CIO and The Sustainable Life Coach.
You can see details and book by clicking on this button:
2. PARISH/TOWN COUNCILS COURSE
Parish and Town councils are at the heart of our community and are best placed to engage communities in taking action to beat the effects of climate change.
e have developed a course aimed at helping Town and Parish councils understand why there is an emergency, the financial and non-financial benefits of taking action, and best practices elsewhere. It is based on the Carbon Literacy Project's toolkit.
After the course, Parish councillors and clerks will be able to provide the leadership for householders to change.
Those who attend can also become "Carbon Literacy certified" if they successfully complete the Carbon Literacy Project assessment.
To see the detailed agenda and content of the workshop, and then to book the course please click on the button below – Councils.
3. LOCAL AUTHORITY WORKSHOPS
We have delivered the LocalAuthority toolkit for the leadership team at Shropshire Council, and to the assistant directors so that they can build their plans around finances and carbon reduction targets.
We have also delivered the generic Local Authority Management workshop to employees of the Shropshire Council, and we are happy to deliver the same to other councils if they require similar tailored training.
This training is directed to the issues faced by Local Authorities and includes best practice examples of how to take action both within the authority and in the local community.
4. SMALL TO MEDIUM ENTERPRISE (SME) BUSINESS COURSE
In Shropshire, there are many Small to Medium size and Micro businesses, that will be subject to requirements to develop a "Zero-Carbon" strategy in their relationships with bigger customers. The government is also encouraging SMEs to commit to carbon reduction. Thus they said in May 2021 "We're asking you to take the first step on your journey, by committing to cutting those carbon emissions in half by 2030 and to reach 'net zero' by 2050.
We have partnered with the Sustainable Life Coach to provide, who provides courses for SMEs and Sole Traders/Entrepreneurs based on the Carbon Literacy project materials and will give you plenty of ideas on becoming net-zero. TSLC provides training through public sessions or tailored in-house courses. Successful delegates will get certification from the Carbon Literacy Project.
You can see more details and book by clicking on the following button:
PARTNERS
We work with partners in helping to develop and deliver transformative education.
Centre for Alternative Technology.
CAT is based in Machynlleth in Mid-Wales. Its welsh name is Canolfan y Dechnoleg Amgen – another language!
CAT is an educational charity dedicated to researching and communicating positive solutions for environmental change. They speak to government and campaigners about policies that would help create a zero-carbon Britain; they train students in all aspects of sustainability; they help schoolchildren to understand the importance of action on climate change, and they advise householders on what they can do in their own homes. They run a series of courses. Click on the following button to find out more:
Speak Carbon Collective
Speak Carbon Collective is a group of experienced, accredited Carbon Literacy Trainers, who facilitate, design and deliver climate knowledge at scale and pace.
Programmes are adapted to suit your organisation, business, community or yourself as an individual. Delivery options include face-to-face, virtual or via e-learning.
They provide sector-specific courses (Universities, Hospitals, Local Authority etc.). They also provide tailored courses for individual organisations.
Click on the following button to find out more:
The Sustainable Life Coach
Annie provides education and training to Small to Medium Size Businesses, Individuals and communities. Annie is an award-winning Sustainability Expert, Net Zero Coach & Carbon Literacy Trainer helping you green your life or business through real, impactful advice and education. She is qualified through a BSc in Environmental Science, and an MSc in Conservation Biology.