Allan Wilson was delighted to receive a cheque from the Wynn Foundation to support our work on educating people in Shropshire on the climate emergency, and helping them ot take practical action.
The Wynn Foundation exists to support community needs and create opportunities for groups and individuals across Shropshire to prosper.
Small, yet much needed, contributions and improved accessibility to support, learning and technology help to redress the balance of equal opportunities – to enhance quality of life and the pathway to achievement.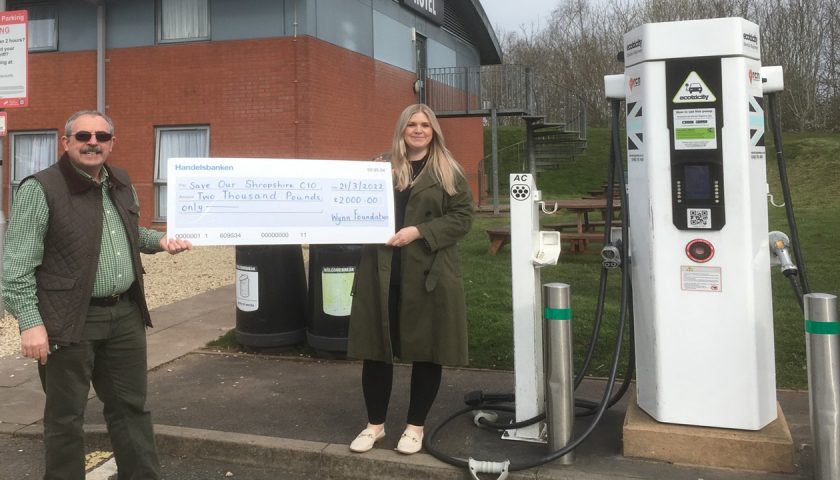 We will use the funds to support our train the trainer programme by providing funds to trainers across Shropshire, who will learn how to educate Shropshire residents to take action on changing their lifestyles. so that they will live well for the planet.