Newland Homes has built "Eco-Homes" in Somerset. Fantastic. It is great to see that a builder is taking the initiative to build homes that are fit for the future. In our education we are encouraging people to buy homes which make a big impact on their energy consumption, using the following picture. More than that we are fond of saying that these features should come as standard, just the same as fitted kitchens. The houses are estimated to cost £ 2.57 per week to run. No more "average" £ 1,900 per year bills for gas and electricity then for these people this winter: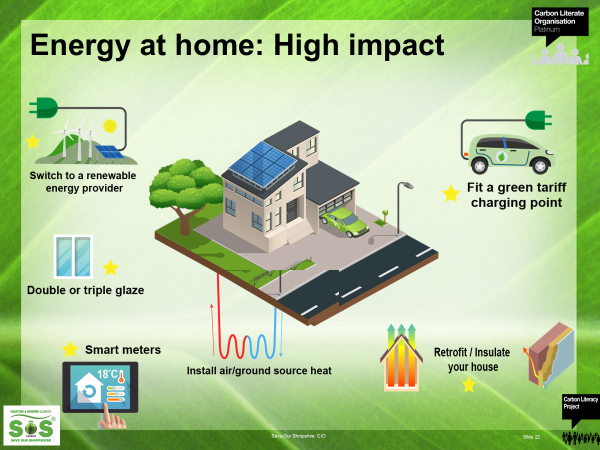 The properties, built by Newland Homes, have proved popular due to the cost of living crisis with an unprecedented rise in the cost of energy bills. A total of 472 solar panels have been erected on properties across the developments and more than 13,500 m2 of insulation installed in the ground, walls and ceilings of the homes.
Each property has its own air source heat pump and electric vehicle chargers. The homes have the potential to produce more energy than is required to run them, with the excess being sold back to the National Grid.