Save Our Shropshire CIO ventured beyond the borders of Shropshire to deliver Climate Change education to Ashington and other Councils in Northumberland back in May.
Ten councillors received their Carbon Literacy certificate last Tuesday evening – September 19th. Three other councillors not in the picture also got certificates.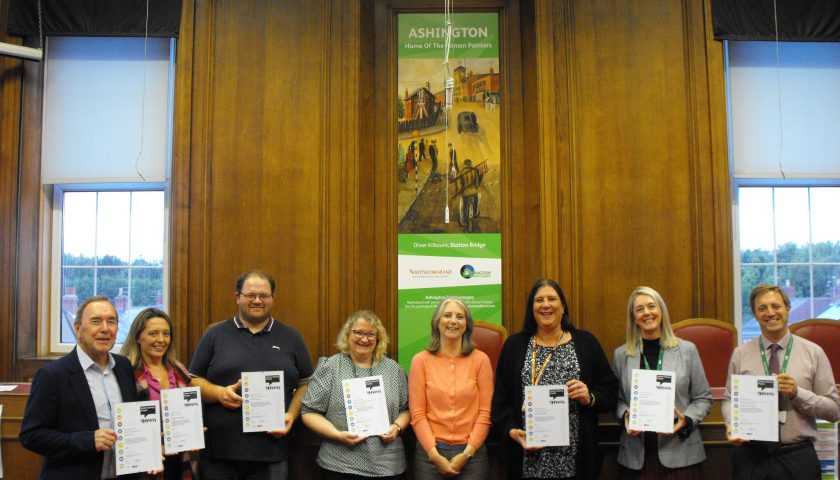 Photo Credit: Ryan Appleby
Anne-Marie Soulsby – The Sustainable Life Coach – helped us with the delivery.
(pictured left to right) Cllr John Tully (Leader of Ashington TC), Michelle Brannigan (Former Cllr Ashington TC), Adam Hogg (Chair of West Bedlington TC), Sharon Parmley (Events and Engagement Officer, Ashington TC), Anne-Marie Soulsby (Carbon Literacy Trainer), Cllr Sophie Robinson (Chair of Climate & Environment Committee, Ashington TC), Sarah Eden (Executive Officer, Ashington TC), Stephen Humphrey (Assets & Facilities Manager, Ashington TC).
See the following Press Release to get the background to the event.